2/28/2017, Nintendo Switch Indies Preview
2/25/2017, Report: Nintendo Switch Consoles Stolen From US Distributor, Featured In Leaked Videos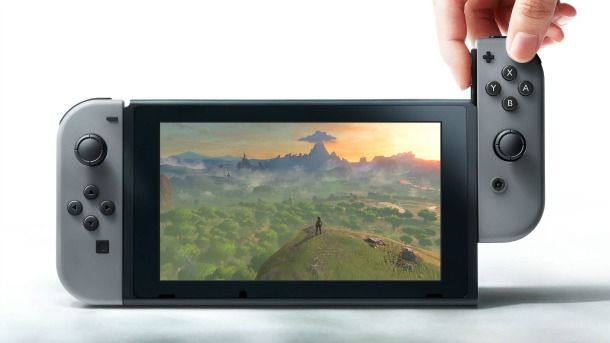 A series of recent leaked videos have shown off Nintendo Switch consoles in the wild before the official release this March. According to IGN, these units were stolen by employees of a U.S. distributor and then illegally resold. The videos, which were posted on YouTube and NeoGAF, gave an overview of the Switch's menu screens, storage space, and UI.

NeoGAF user hiphoptherobot wrote in a post that he was "lucky" when he thought his retailer shipped him his pre-ordered Switch early. According to Nintendo, however, this unit was one of the several consoles that were stolen in an "isolated incident." The U.S. distributor remains unnamed. You can view Nintendo's full statement to IGN below:

Earlier this week, individuals claimed to prematurely purchase a small number of Nintendo Switch systems from an unspecified retailer. Nintendo has determined these units were stolen in an isolated incident by employees of a U.S. distributor, with one system being illegally resold. The individuals involved have been identified, terminated from their place of employment and are under investigation by local law enforcement authorities on criminal charges. Nintendo Switch will launch worldwide on March 3, 2017, and we look forward to everyone being able to discover the wonders of the new system for themselves at that time.

Although these videos are leaked, they show off some interesting tidbits of information for the upcoming console. The video from hiphoptherobot shows several features, including the account creation process in order to create a new user on the system, customization options, and storage. For example, the Switch's internal storage is apparently limited to 25.9 GB.

According to Kotaku, user hiphoptherobot sent back his system to Nintendo after learning that it was stolen from whomever he bought it from.

You can view the video for yourself below, though it may not be available for long.

As it says in the above statement from Nintendo, the individuals who committed theft have been "identified, terminated from their place of employment and are under investigation by local law enforcement authorities on criminal charges."
10/21/2016,Nintendo Switch Revealed
Nintendo Switch world premier demonstrates new entertainment experiences from a home gaming system In an introductory video released today (http://www.nintendo.com/switch), Nintendo provided the first glimpse of its new home gaming system and revealed that it is called Nintendo Switch. In addition to providing single and multiplayer thrills at home, the Nintendo Switch system also enables gamers to play the same title wherever, whenever and with whomever they choose. The mobility of a handheld is now added to the power of a home gaming system to enable unprecedented new video game play styles. At home, Nintendo Switch rests in the Nintendo Switch Dock that connects the system to the TV and lets you play with family and friends in the comfort of your living room. By simply lifting Nintendo Switch from the dock, the system will instantly transition to portable mode, and the same great gaming experience that was being enjoyed at home now travels with you. The portability of Nintendo Switch is enhanced by its bright high-definition display. It brings the full home gaming system experience with you to the park, on an airplane, in a car, or to a friend's apartment.

Gaming springs into action by removing detachable Joy-Con controllers from either side of Nintendo Switch. One player can use a Joy-Con controller in each hand; two players can each take one; or multiple Joy-Con can be employed by numerous people for a variety of gameplay options. They can easily click back into place or be slipped into a Joy-Con Grip accessory, mirroring a more traditional controller. Or, if preferred, the gamer can select an optional Nintendo Switch Pro Controller to use instead of the Joy-Con controllers. Furthermore, it is possible for numerous people to bring their Nintendo Switch systems together to enjoy local multiplayer face-to-face competition.

"Nintendo Switch allows gamers the freedom to play however they like," said Reggie Fils-Aime, President and COO, Nintendo of America. "It gives game developers new abilities to bring their creative visions to life by opening up the concept of gaming without boundaries."

Developers can design their games supporting a variety of play styles, which gives gamers the freedom to choose an experience that best suits them. Some of the publishers, developers and middleware partners announcing support for Nintendo Switch are as follows

• 505 Games

• Activision Publishing, Inc.

• ARC SYSTEM WORKS Co., Ltd.

• ATLUS CO., LTD.

• Audiokinetic Inc.

• Autodesk, Inc.

• BANDAI NAMCO Entertainment Inc.

• Bethesda

• CAPCOM CO., LTD.

• Codemasters® • CRI Middleware Co., Ltd.

• DeNA Co., Ltd.

• Electronic Arts

• Epic Games Inc.

• Firelight Technologies

• FromSoftware, Inc.

• Frozenbyte

• GameTrust

• GRASSHOPPER MANUFACTURE INC.

• Gungho Online Entertainment, Inc.

• HAMSTER Corporation

• Havok

• INTI CREATES CO., LTD.

• KOEI TECMO GAMES CO., LTD.

• Konami Digital Entertainment Co., Ltd.

• LEVEL-5 Inc.

• Marvelous Inc.

• Maximum Games, LLC

• Nippon Ichi Software, Inc.

• Parity Bit Inc.

• PlatinumGames Inc.

• RAD Game Tools, Inc.

• RecoChoku Co., Ltd.

• SEGA Games Co., Ltd.

• Silicon Studio Corporation

• Spike Chunsoft Co., Ltd.

• SQUARE ENIX CO., LTD.

• Starbreeze Studios

• Take-Two Interactive Software, Inc.

• Telltale Games

• THQ Nordic

• Tokyo RPG Factory Co., Ltd.

• TT Games

• UBISOFT

• Ubitus Inc.

• Unity Technologies, Inc.

• Warner Bros. Interactive Entertainment

• Web Technology Corp

Today's video incorporated short glimpses of representative gameplay to demonstrate the liberating nature of the Nintendo Switch home gaming system. Full game demonstrations, the list of launch window titles, as well as launch date, price, product configuration and related specifics, will be shown and announced prior to the March launch.
8/23/2016, Dragon Quest XI Officially Confirmed For NX
Ending months of speculation, Dragon Quest creator Yuji Hori has officially confirmed that Dragon Quest XI is coming to the NX. More importantly, Square Enix plans to launch the NX version at the same time as those on PlayStation 4 and 3DS.

The news comes from a Nintendo Dream interview between Smash Bros. director Masahiro Sakurai, Pokémon producer Junichi Masuda, and Yoji Hori, during the following exchange.

Masahiro Sakurai: Well then, I would like to ask about each of your new games. First, Dragon Quest XI. The 11th installment in the series will be released simultaneously on Nintendo 3DS and PlayStation 4, and including NX it's coming out on three platforms, right?

Yuji Horii: That's right. The use of hardware is different for each system, so it's quite a challenge.

Implicitly, each version of Dragon Quest XI will be tailored to the hardware it appears on. Yujii Hori went on to explain that the differences between each system make it challenging, although every version of DQXI will have the same story.

Horii: However, we're making the 3DS version in both 3D and 2D. I asked my staff, "Is that something we can do?" And they said, "We'll do it." So we decided, "then let's do it."

Junichi Masuda: I get the feeling that means there will be four versions across three platforms then, yeah?

Horii: That's right. There are a lot of difficulties because of that. Each one has a different look to it, and there's also a PlayStation 4 version, so if we make a small fix then we have to fix it across every version.

He continues regarding keeping the release dates on track for each platform:

Horii: Spoilers will emerge if we release one version earlier. (Laughs.) However, we're a little concerned about the sense of distance in movement. It's different for each of the supported hardware.

Sakurai: Oh, is that so?

Horii: The movement in the 2D of the 3DS version, and the movement in the 3D of the 3DS version and the PlayStation 4 version definitely feels different when it's in action. However, there are concerns when making several versions at the same time, and to that extent it's difficult, so we're making the game to the best of our ability.

Mr. Sakurai likened the development of Dragon Quest XI to his own Super Smash Bros. for Wii U/3DS, which launched very close to each other on a staggered worldwide basis.

Dragon Quest XI is expected to launch before May 27th 2017. The NX will launch prior to this deadline in March 2017, so a simultaneous release should not be unexpected. Square Enix originally let slip of a Dragon Quest XI NX port last summer, before correcting themselves as "considering" such a development to embark upon.
6/05/2016, NX included in Unity Collaborate beta signup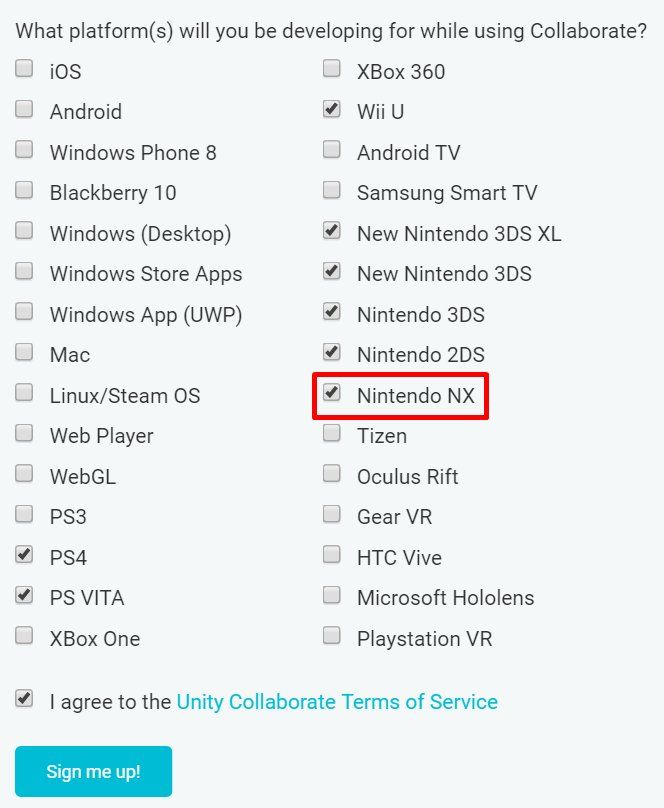 Over on the Unity Collaborate beta signup page, visitors have noticed that NX is included as one of the available platforms. It doesn't confirm the engine's support for Nintendo's new console explicitly, but it is very likely. Wii U and New 3DS both feature Unity support. The same goes for standard 3DS systems, though to a lesser extent.
5/27/2016, Nintendo Announces NX Release Date and Legend of Zelda Delay
4/11/2016, Initial NX controller leak revealed as a fake by its creator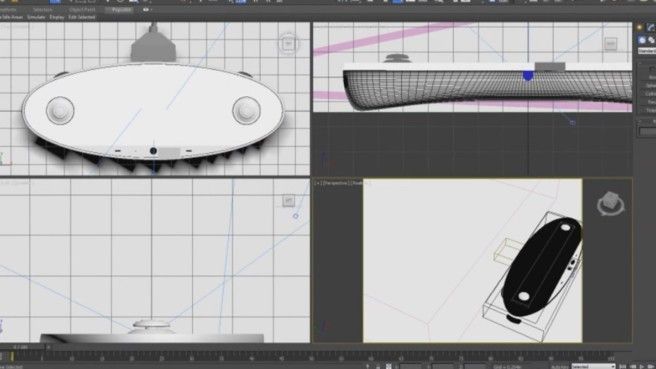 Speculation about the NX's leaked controller is coming to an end. Reddit user Idriss2Dev, who started the discussions last week, has now posting a video revealing that he came up with a fake product. He shows some of the steps that he went through in attempting to make a believable image. See the video below.

There was also a different "leak" yesterday from a separate user, perkele37. However, you would have to assume that it's fake as well given their similarities. It's unclear if perkele37 is the same person as Idriss2Dev, but I think we can dismiss the overall rumors about the NX's controller at this point.
3/23/2016, Rebellion CEO praises Nintendo, has no idea what NX is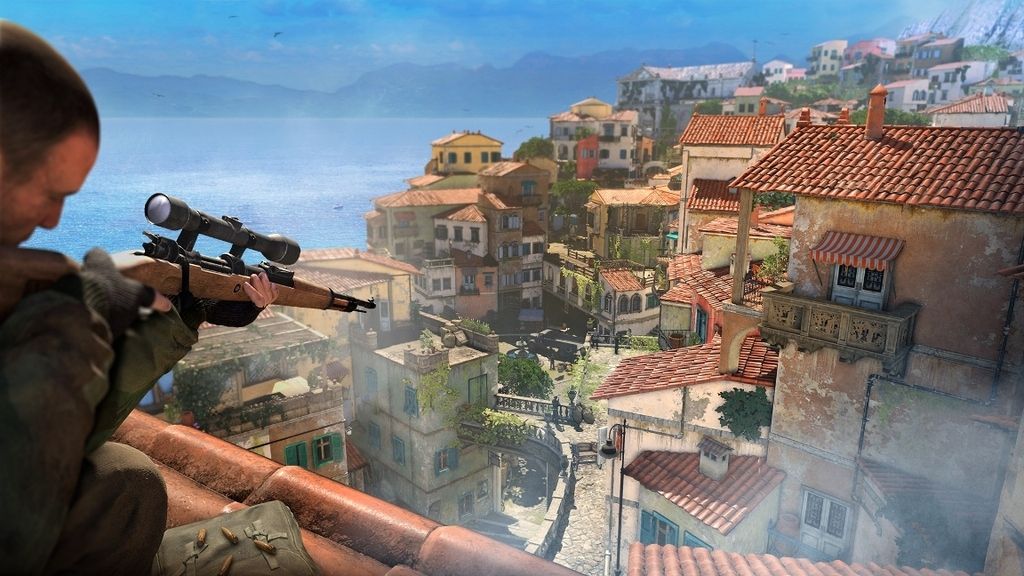 Last week, Videogamer spoke with Rebellion CEO Jason Kingsley to talk Nintendo, including the NX.

Regarding the company in general, Kingsley had only good things to say about the Big N. He told the site:

"Nintendo are brilliant. They're a fabulous company and I love them. I always feel they're quite eccentric. They come up with some incredible hardware. Even the Virtual Boy back in the day was really intriguing, and then the clamshell design of their handhelds. To be honest, I just don't know [whether Rebellion will support NX]. The only way I can answer the question is, when we know what the machine is we'll see and we'll have a look. I've always loved Nintendo, I love their games and love their hardware."

As for NX, Kingsley has no idea about what the system actually is at this point. He therefore can't commit to or rule out support until more information has surfaced, though the door is being left open.
3/09/2016, Rumor: Zelda Wii U also coming to NX this year, 2016 3DS lineup
On Monday, NeoGAF user "Trevelyan9999" posted alleged details regarding NX and Nintendo's lineup for 2016. I usually tend to be skeptical when it comes to rumors from sources that I'm unfamiliar with or aren't widely known, so I held off on sharing that on the site. However, new information has since come to light indicating that Trevelyan9999 may have been spot on.

Let's go over the actual information first. Here's a look at everything that was posted:

– Zelda Wii U will also be available for NX
– Zelda NX to be a holiday 2016 release either same day as Zelda Wii U or shortly after during the Nintendo NX holiday 2016 launch window
– Nintendo NX launch games for 2016 besides Zelda NX and marketing focus remain hidden for now
– Wii U $34.5 million marketing budget for 2016 total – Zelda Wii U has $10 million with the possibility of the funding being switched to Zelda NX version depending on launch timing in 2016.
– 3DS $56.25 million marketing budget for 2016 total

3DS release list 2016 *Funded by Nintendo only*:

Spring-Early Summer
Mario and Sonic Rio 2016
Nintendo Selects Wave 1
Hyrule Warriors Legends
Disney Art Academy
Bravely Second
Code Name: "Caviar F" (all ages smaller budget game)
Metroid Prime: Federation Force
3/09/2016, Ori and the Blind Forest has had trouble getting NX dev kit from Nintendo
Moon Studios, developer of the critically-acclaimed Ori and the Blind Forest, appears to have at least some interest in working with NX. The problem? The team has had trouble securing a dev kit.

Moon Studios' Thomas Mahler sounded off on the situation in a NeoGAF post. His disappointment isn't entirely directed at Nintendo though, as he says "every hardware manufacturer is treating their devkits and their unreleased consoles like they're the second coming".

Mahler's words in full:

"This is actually THE singlest most annoying thing for every dev out there. We also talked to Nintendo and got absolutely nothing – I'll never understand that. And just to be clear, it's not just Nintendo, every hardware manufacturer is treating their devkits and their unreleased consoles like they're the second coming and are insanely secretive about it to a stupid degree in todays time. It's not even that the hardware isn't finished (duh), but you could at least give me the goddamn specs, so we'd know what to build s*** for!

What's needed to sell hardware is goddamn good software. With Nintendo not having any devkits out there at this point and probably even wanting to sell it in 2016, I can already guarantee that they'll just not have any software support, since nobody can just jumble games together in less than a year. I mean, you can, but it'll be garbage.

The same is true for Engine Support – Get Unity and Epic to support these consoles WAAAAY ahead of release. By the time the console launches, it should be EASY for developers to develop games for these systems, things shouldn't just only start at this point. I want the goddamn devkits or at least proper hardware specs ideally 2 years before release – Keep all the developers updated, start a forum where devs can chat and all figure out the problem everyone's having, instead of everyone just having to deal with it. None of that's happening anywhere and it's just braindamaged."
3/09/2016, The Witness unlikely for Wii U, but dev "will see about the next Nintendo console"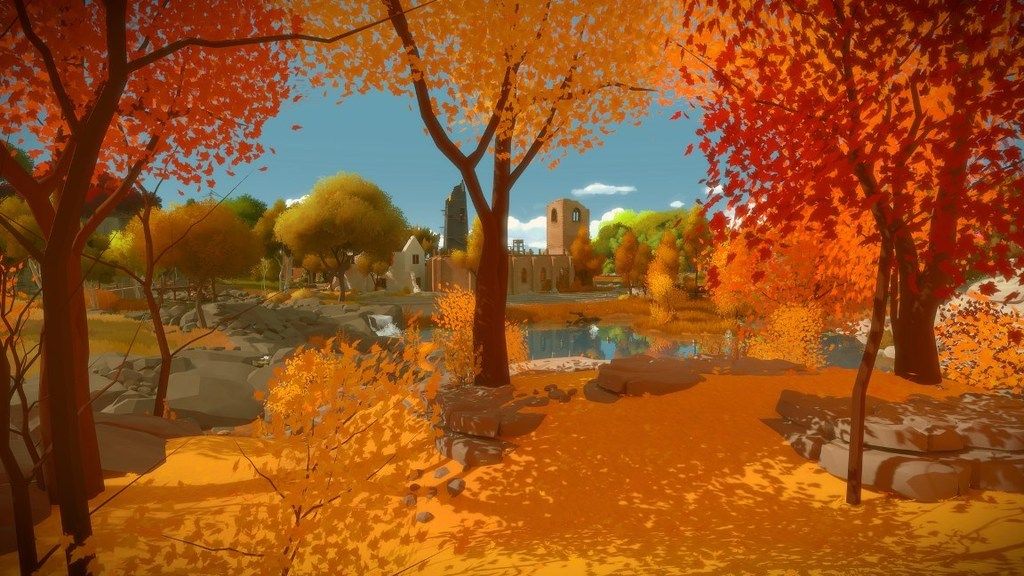 In 2013, when The Witness was first announced, creator Jonathan Blow left the door open to a Wii U version. The game has now debuted on PlayStation 4 and PC. Could a Wii U version still be a possibility?

On Twitter, Blow told one fan that his new game is "unlikely" for Wii U. That being said, he added that he'll "see about the next Nintendo console" – NX, in other words.

Here's the full tweet:







3/09/2016, Byte 4 Games supposedly making Mech Super eXtended for NX
Byte 4 Games, a studio from Spain, is apparently planning "Mech Super eXtended" for NX along with other platforms. This news was spotted on the LinkedIn profile of the game's director.
At least so far, we haven't been able to track down any information about Mech Super eXtended, so we're marking this post as a rumor just to be safe. Byte 4 Games has also been creating the multiplatform arcade shooter Demon's Crystal, which is slated for Wii U.
3/09/2016, Rumor: EA has had NX dev kits for awhile, other tidbits
Update: Some additional rumored details from Nintendo Life:

– Information comes from "several" EA staffers
– EA was apparently one of the first publishers to get access to NX development hardware
– Nintendo is citing EA as a key ally when it comes to making its next console a success
– Multiple meetings in March
– Meetings will apparently decide how much support EA (EA Sports) arm will be giving Nintendo in the near future
– EA wants "a detailed plan" on how Nintendo intends to win over sports fans with NX
– EA is keen to learn how Nintendo intends to build up a large enough "sports" audience on NX
– This was apparently one of the key reasons for the publisher abandoning Wii U
– EA is asking Nintendo to spend more advertising dollars during televised sporting events like NFL games, NBA games, MLB games, World Cup matches and the World Series in order to claim this audience
– EA is citing the fact that both Sony and Microsoft spend a large portion of cash during such events, and that EA's titles are given prominence in promotional campaigns
– Sources see Nintendo not bundling EA games with consoles as an insult; both Sony and Microsoft are involved with such bundles
– The company will be asking Nintendo to consider shipping NX consoles with leading EA Sports titles, such as FIFA and Madden
– During a December meeting between EA and Nintendo executives, an EA exec "criticized Wii U for not having entertainment apps for MLB.TV, NBA, WWE Network, NHL Gamecenter Live, and the NFL"
– EA believes PS4 having these apps is a key reason for the machine's success among sports fans
– EA wants NX to be able to run such apps or offer similar functionality

As relayed on Twitter by Liam Robertson, someone well-known for discovering information about cancelled games and other industry news, EA is in rumored to be in possession of NX development kits. Furthermore, they've apparently had them for awhile.

Robertson has also said that Nintendo and EA will meet in March "to hash things out and discuss potential plans." It sounds like EA wants to pursue cross promotions such as sports console bundles. Robertson added that "EA wants Nintendo to help them cultivate an audience for sports fans if they're going to go on board with NX."

Here's a roundup of everything posted by Robertson:






3/09/2016, Unravel director open to NX port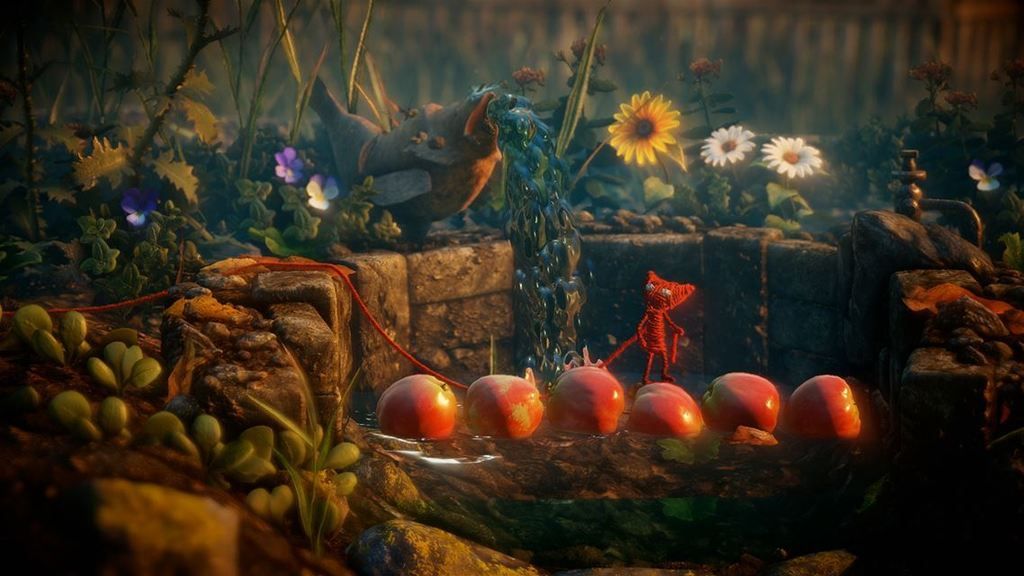 GamingBolt recently spoke with Coldwood Interactive's Martin Sahlin, the director who worked on Unravel.

When asked if he'd be interested in bringing the game to NX, Sahlin said:

"I wish I knew more about it, but they're really secretive about it. I actually had a really fun discussion with a person from Nintendo a while back. It was basically 'I'll show you mine, if you show me yours' (laughs). So he wanted me to pitch something for the NX, and then he could tell me more about what it was. But basically, it's kind of hard to pitch something when you don't even know what it is! So if you manage to guess it right, we'll tell you what it is. So, I don't know. But I am just as curious as everybody else to see what they've been making."

EA was actually the publisher behind Unravel. I imagine that if anything were to happen, they'd need to be involved as well.
3/09/2016, RCMADIAX planning "Project Fist" for 2018 release
RCMADIAX has given a small tease for another new project, though we won't be seeing it for awhile. On Twitter today, the indie developer showed an image from "Project Fist" – a game tentatively slated for Wii U, New 3DS, and NX (we'll have to see if all of those platforms stick). However, it won't be ready until 2018.
3/09/2016, Rumor: Nintendo funding Beyond Good & Evil 2, planned as an NX exclusive
Destructoid is reporting that Nintendo is funding Beyond Good & Evil 2. Better yet, the site claims that the game is planned as an NX exclusive for 2017. It would be a move similar to that of Bayonetta 2 on Wii U, which could help Nintendo generate goodwill with gamers by helping bring the much-desired sequel to its new platform as an exclusive.

Destructoid's initial source originates from Alexander Maier, who recently posted a series of rumors about NX which I personally found rather dubious. However, the outlet "also reached out to a second source, who independently gave a number of the same bullet points regarding the future of Beyond Good and Evil. The number of points of crossover between these two sources suggests that this rumor, while not confirmed by Nintendo, may hold water."

The new game may be currently carrying the working title "Beyond Good and Evil: The Prejudices of Philosophers". This is said to be "a reference to a specific chapter in the philosophical text Beyond Good and Evil by Friedrich Nietzsche, which details how morality can be altered by authority, and the ways black-and-white morality overlooks the larger complexity of the nature of morals."

As with all rumors, we can't stress enough that this report should be taken with a grain of salt. If it were to be accurate though, it'd be a very interesting move on Nintendo's part.
3/09/2016, Rumor: NX to make Foxconn's operations hot in second half of the year
Some outlets have been reporting on Foxconn Technology's Q1 earnings, such as Yahoo and MoneyDJ. It was already known that Foxconn is involved with NX, but a key takeaway from recent articles is that the system will be making the company's operations "hot" in the second half of 2016. In other words, it sounds like Foxconn's involvement with NX will really be picking up after June. There is a language barrier since the original articles are in Chinese, unfortunately. Because of that, we're marking this post as a rumor – even with what we've heard before pointing to a possible NX release this year.
2/19/2016, Kyodai wants to bring Project Elea to NX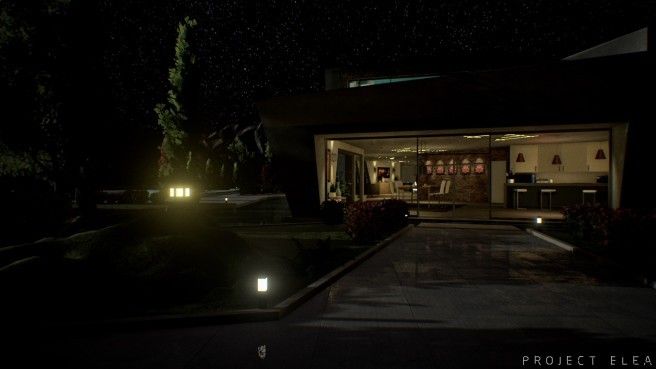 Bulgaria-based game studio Kyodai is developing Project Elea, a new first-person sci-fi interactive storytelling adventure. The game focuses on "humanity's place in the universe, the nature of intelligence and the meaning of faith." Here's an overview of Project Elea: Playing as Elea, you will navigate the hallways, control rooms and ecosystems of Pilgrimage II, the ship set to colonize Solace, a yet unexplored Earth-like exoplanet. In order to save the ship and uncover the mystery behind the disappearance of pioneering mission Pilgrimage I 15 years ago, you'll have to aid crippled Kazumi in fighting off an eccentric invasive intelligence that wants to take control, that has been waiting in the darkness of space, preparing… As Elea explores clues and executes manual overrides to restore Kazumi's hijacked virtual memory, she will slowly come to realize it's the lapses in her own memory and the imprints of a personal tragedy that she must deal with first. Project Elea, made with Unreal Engine 4, has a "fully explorable and beautifully created fictional world" ranging from claustrophobic space environments to open vistas and detailed interiors. Kyodai promises "a rich and unsettling narrative" and plenty of original gameplay scenarios. Interaction "with almost anything in the game" will be possible, and there will be logic puzzles to take on such as "periodic physically based distractions." Project Elea is targeted for a few platforms, including NX. You can check out the first teaser below.
2/11/2016Analysts Fuel Speculation That Portable NX Will Launch In 2016
More NX news continues to spread as evidence piles on for a 2016 release of the NX. According to Dr. CY Lu of manufacturer Macronix, the company is working with Nintendo on memory products for the NX. Mr. Lu has not specified if these products are ROM or not, but he expects that sales of the NX and of ROM products will be "exceptional" for 2016. The company also held a conference in which Nintendo affirmed the NX would launch this year.
Meanwhile, Director of Analysis and Research Mr. Hiroshi Hayase of IHS Technology expects a "recovery in shipments of flat-panel displays" in expectation of Nintendo launching a portable version of the NX in 2016. The panels in question would be 3.1 to 5 inches in size and ship in the ballpark of 16.5 million for the year. However, it would seem Nintendo is sticking to LDC panels, as IHS doesn't see great use of OLED panels by the market.
NX rumors are continuing to persist. Next week marks Nintendo's financial results for the third quarter of Fiscal Year 2016. With the investors briefing not too far behind, there is the possibility of NX information coming straight from Nintendo itself.
Rumor: Bandai Namco working on several NX games, Smash Bros. a launch title
Rumors about the NX continue to persist. This time, analyst and consultant Dr. Serkan Toto has made bold claims regarding Bandai Namco. The publisher is supposedly working on a number of titles for the system, including Smash Bros. – which will apparently be a launch game. Given that Smash Bros. just came out on two systems a little over a year ago, a port would be more probable than an entirely new entry.
Toto isn't sure about any dates. In terms of where the information comes from, he's connected to a number of industry sources, though it remains to be seen if this speculation will pan out in the end.
Toto wrote on Twitter:
Macronix International providing memory products for NX, apparently out this year
During the conference call for its Q4 2015 financial results, Macronix International declared that the company will provide memory products for NX. One report from the event suggests that the platform will be launching this year. A rough translation of an article found on Yahoo's site reads: Japanese video game maker Nintendo will launch this year a new machine NX, Macronix (2337), general manager CY LU said Macronix will provide products to NX, NX and considerable expectations. Macronix online Investor Conference held in the afternoon, legal attention, Nintendo will launch a new machine this year NX, has many years of partnership with Nintendo is still in the column NX Macronix supply chains. CY Lu said, Macronix will be provided to the memory slots NX, NX and considerable internal expectations. Although CY Lu would not say whether the supply NX products for the read-only memory (ROM), but, he said, looking forward to this year's performance can be a meteoric rise ROM.